2011 Transcend Self Limitations
Symposium Highlights

Thanks to outstanding guest speakers and the presence of attendees open to receive the inspiration waiting them, the
Transcend Self Limitations Symposium 2011 was an astounding success. The information presented by our guests speakers,
Dr. Mark Armstrong
,
holistic healer;
Martha Burgess
,
spiritual teacher and performance trainer
;
Dr. Dee Adio-Mose
s,
Life Coach and
International Spiritual teacher informed and inspired attendees and left all in attendance feeling revitalized, renewed and reconnected to self.

These dynamic master teachers addressed transcending self limitations from a variety of disciplines including mind management, healing energy through nutrition, and removing energy blockages that limit personal and financial growth. Learn more about our Master Teachers here.

The day also featured an interactive demonstration by Associates of the T'ai Chi Association of Decatur that invited attendees to get on their feet to perform basic movements.
This "day-treat" brought together profound well-being master teachers, entrepreneurs, artists, and attendees for a day of spiritual upliftment.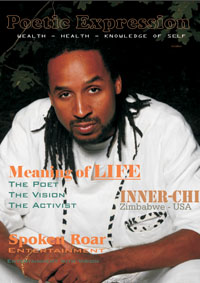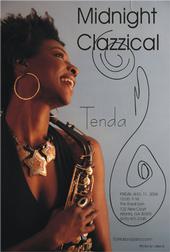 Participants will also experienced the inspired spoken words of Life the Griot, A Poet for the Times and enjoy the mellifluous jazz sounds of alto sax player, Tenda Sax. You'll also have access to our Light Workers Atrium, an area showcasing spiritual and well being entrepreneurs whose life purpose is to help others ascend to their highest selves.
See Symposium Highlights Below:

Listen to "Transcend" Spoken Words of Life the Griot, performed for SIS here.
View Symposium Photos here.
View a sizzple reel of the Symposium Video here. Check back soon for the full video.
View the speakers and entrepreneurs in attendance here.
---
Meet The Master Teachers


Dr. Mark Armstrong
Founder, Ahimki Center for Wholeness
Since 1984, Dr. Mark Armstrong, N.D. has specialized in various types of healing modalities which help restore balance and harmony to the body, mind, and spirit. He has had extensive education and training in Traditional Chinese Medicine (TCM), alternative, complementary, and naturopathic medicine.

Dr. Mark's areas of expertise include shiatsu therapy, acupuncture/acupressure, iridology, herbology, muscle testing, Reiki, nutrition/detoxification counseling, Bioenergetics, stress management/biofeedback, vibrational medicine, glyconutrient science/education, and other modalities. Dr. Mark founded the Ahimki Center for Wholeness, Inc. in 1995. The name "Ahimki" was developed by combining the Sanskrit word ahimsa (harmlessness toward life) and ki (universal life force).

Martha Burgess
Founder, The Burgess Process
Martha is a powerful spiritual teacher, healer, mystic, medium, and emotional intuitive who, over her lifetime, has developed a life-changing system of training, not only for business, but also for spirituality in every aspect of daily life. Martha Burgess Performance Training, LLC is a full-service company specializing in teaching consciousness and enlightenment.  Burgess' talent is bringing the spiritual experience to the day-to-day as a living system.  Burgess teaches all aspects of ascended living:  from how to have dynamic relationships, to creating the life you want, to re-inventing yourself and your business, to heightened creativity, deepening awareness levels and intuition and to expanding the mental, emotional, physical and spiritual intelligence's.  Martha is considered one of the true leaders of cutting edge change and works with individuals, corporations and artists of all kinds all over North America. Below are a couple of the areas Martha will walk you through and help you understand during her presentation:
Money as consciousness

How money issues and subsequent behaviors play out in our lives

How to use new money consciousness for wealth building.
Rev. Dr. Dee Adio-Moses
Founder, Healing Center of Christ International
Reverend Dr. Dee Adio-Moses is an ordained Minister, Pastor, International Spiritual Teacher, Life Coach and above all a vessel for the Creator's Divine Healing. She is devoted to helping people move to a higher level of consciousness, no matter where they are in life. She teaches that "Over-flowing abundance is your birthright and your life must reflect this, if not, the awakening of the soul to the realization of this divinity and thus the greatness is all the work that needs to be done." Countless people have seen their lives transformed by working with her in the last 20 years of Spiritual and Life Coaching, expect yours to be the next one. Dr. Dee is the Founder, Spiritual Leader and Pastor of Healing Center of Christ International and of Life Empowerment, Inc., a non-profit organization. She is a trained metaphysician with a PhD in Psychology specializing in Holistic Life Counseling.